Wholesale tea packaging solutions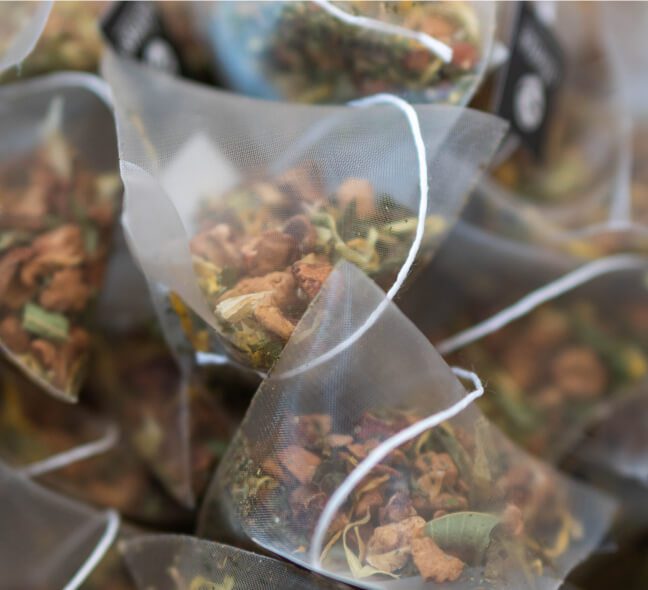 Professional packaging and tea labels
Options available for major tea brands:
Custom tea bags for individual infusions
White label teas: Choose the format of your unbranded teas and infusions
Private label: We can customise the packaging with your brand on the labels
Solutions for shops:
FlexiTea: The most flexible solution for any tea business. You can buy your tea blends, tea bags and labels separately.
Prepare your sales tailored for each customer.
White label packaging
Choose your tea
Choose your tea format: Loose leaf or in bags
Choose the tea packaging: Stand-up bags, bags, custom tea tins…
We package the product according to your ideas

Who is the white label tea service addressed to?
Small shops with their own brand who want to sell loose leaf tea
Large, established brands that want to offer the best product
Intermediaries dedicated to the resale of organic, natural and conventional teas.
They all have the largest selection of teas in the world in their inventory thanks to Alveus.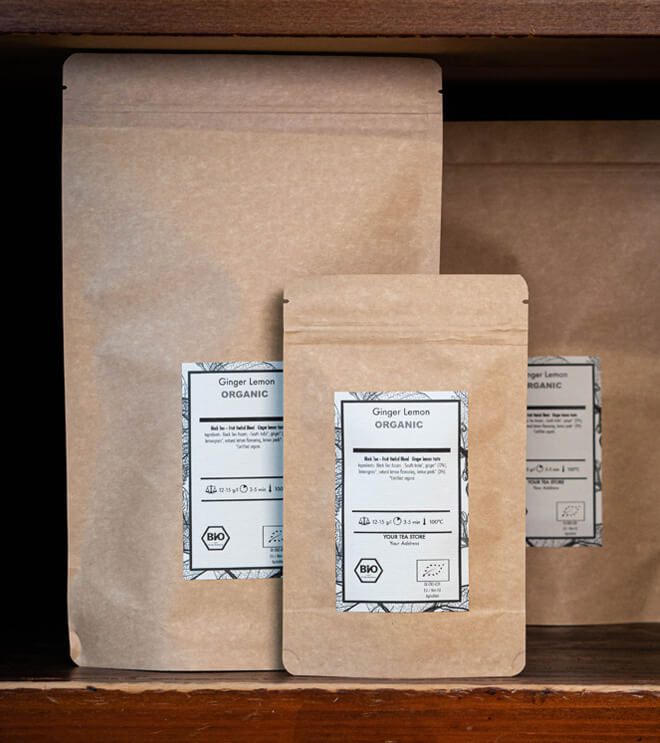 The largest assortment of teas in the world!
Request your 10 free tea samples.
*Only for tea business professionals.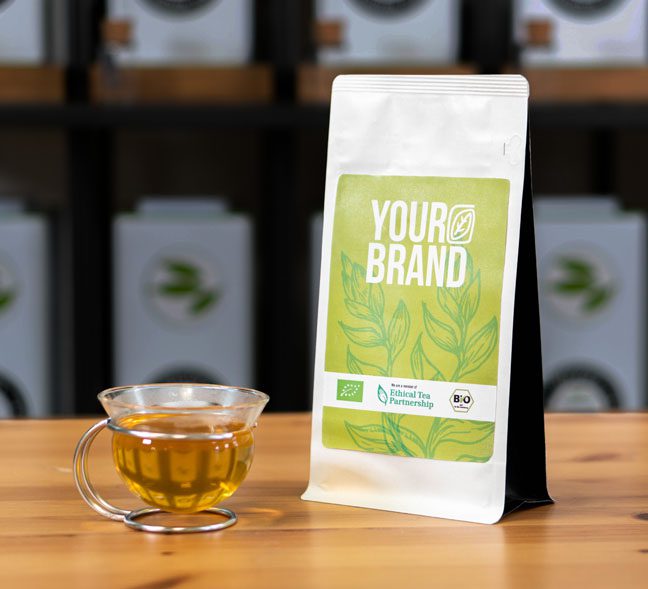 Packaging for private label tea
Choose your tea
You can choose: Loose tea or in pyramid bags
Choose the tea packaging: Stand-up bags, bags, custom tea tins…
Package the product according to your ideas
We take care of preparing the tea with your brand and deliver it ready to sell
Why is this service interesting for you?
Retailers with various products who would like to offer Alveus premium teas with their own brand
Online stores and tea stores who want to take advantage of our packaging expertise to receive ready-to-sell private label Alveus teas
We also provide advice for creating special recipes that are unique in the market.
Flexible solution "FlexiTea"
Arrange your products by yourself.
Discover our accessories catalog or browse our B2B store for the presentation that suits you best.
Choose from one of our 1.500 tea varieties
Choose your label: with or without personalization
Choose the tea packaging
Prepare your tea bags for your customers
Who is the FlexiTea service aimed at?
Mainly at traditional tea stores, delicatessens and herbal stores.

Why is this service interesting for you?
You don't have to design your own label and you don't have to pay attention to minimum quantities at printing companies. We offer you a ready-designed label that you can use for a uniform external image. Our labels are also designed for small quantities, which saves you unnecessary costs. The print sheet contains 8 labels, which we send to you printed with your desired tea flavor.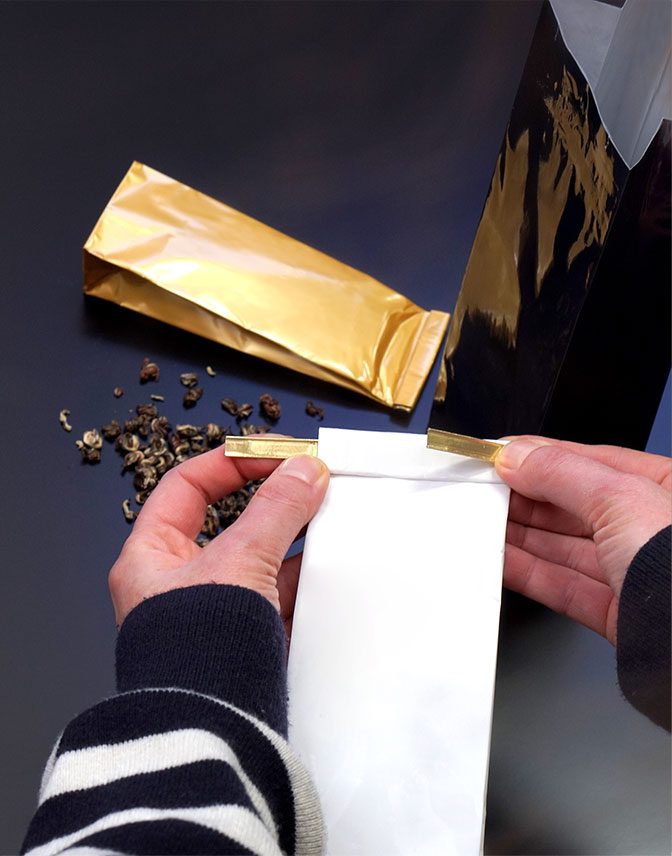 Alveus tea wholesale services — your best partner for success
Discover all of our services for creating teas, packaging solutions, labelling, storage and shipping.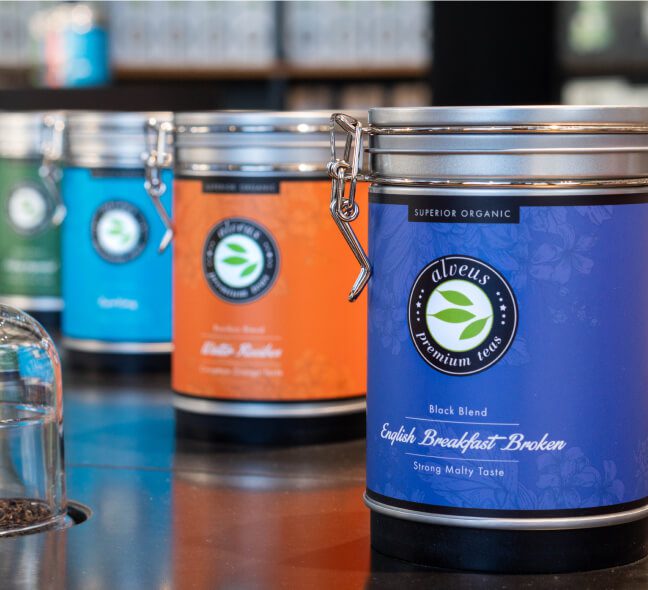 Organic, natural teas BIOcertified
In addition to our logistics solutions, we also offer a selection of organic teas and infusions packaged and ready to sell.

Alveus brand packaged products allow you to offer your customers a wider range of delicious flavours: Tea and rooibos blends with recognition value, iced teas, Christmas teas. They are presented in metal tins or elegant ziplock bags, with a modern and distinctive design.
First of all I wanted to say that your products met my expectations! Beautiful as I was hoping! Thank you so much! What a relief you are to me. Thank you so much for your responsiveness and kindness.
I have just opened the package and it is very well presented. We can feel the quality and it's really clean.
Your customer service is top-notch. Thank you for your advice and your professionalism. I am very happy with the way we started our partnership.
I just received your samples. I wanted to thank you because the delivery was fast and the samples are quite large (in quantity), which makes me very happy and also makes me want to order from you even more because I love the little gifts from suppliers.
The smell is just amazing. I haven't had time to taste it yet but I hope the taste will live up to the smell. thank you.
I feel very grateful for the wonderful treatment and attention I receive at all times. He has been able to solve all my doubts and questions with ease and speed. It has made my experience with Alveus even more satisfactory and recommendable.
We are so excited and happy for receiving our first order. We love everything we got. Now the only thing we regret is that we didn't order more. 🙂 But hopefully, we can order more tea soon!
Thank you so much, we have had a wonderful time getting started with your (and now our!) products!
I received the samples well, it's a good discovery with these new perfumes, it's excellent, we're going on vacation for a few weeks and as soon as we return, I'll place an order, and thank you for your kindness and professionalism.
As agreed, I come back to you, following the receipt of my package today. I am very satisfied with my package and all its contents. I do not hide my emotion at the time of delivery.
Thanks to you, your patience and above all your understanding at all levels, I will finally be able to move forward in this commercial challenge that awaits me in the days to come.
Would you like to receive our catalogue?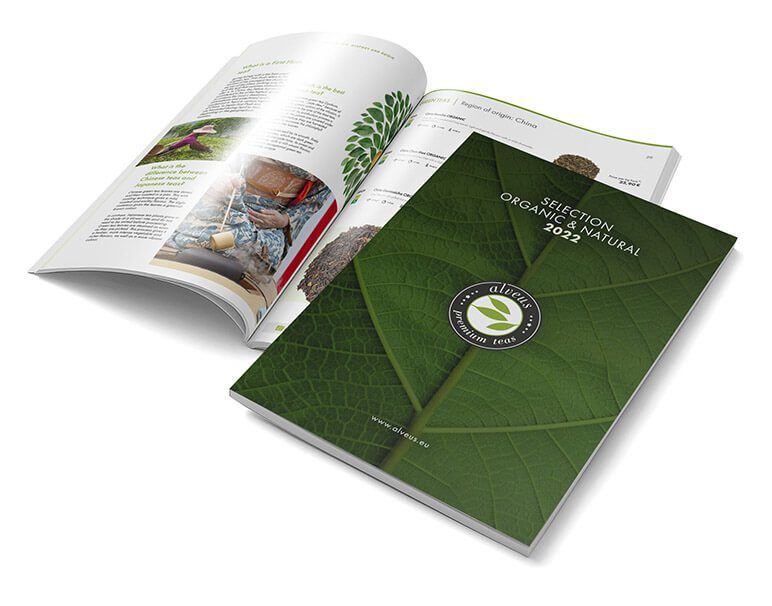 Please fill in the mandatory fields (*)