Gourmet Fruit Blends for business
After listening and learning from our customers, we now know the keys to success in the tea business:
Perfectly combined flavour, fragrance and visual appeal: an Alveus tea is a true experience for the senses, a fragrant journey and a taste sensation.
Give the tea an evocative name that is easy to remember: Amour Provence, Tisane des Elfes, Marrakesh Nights.
Offer one of the widest ranges of organic teas and infusions in the world.
Bestselling fruit infusions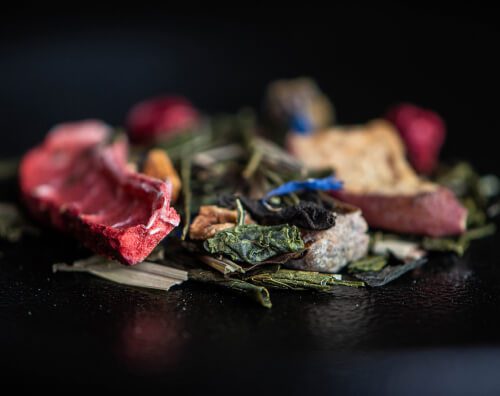 Do you need your own recipe?
Our experts will help you to create or choose the ideal range of products. Did you know that we can also help you to create your own brand or your own customised recipes?
Our tea experts invent more than a hundred exclusive tea blends per year at the request of our customers. They will listen to your ideas and will create the perfect product to combine the best flavours and aromas with the most delicate organic ingredients from all over the world.
The largest assortment of teas in the world!
Request your 10 free tea samples.
*Only for tea business professionals.
Discover our best-selling fruit blends in bulk
86205
Fruit Blends >
Dream of Spring
Melon - Peach taste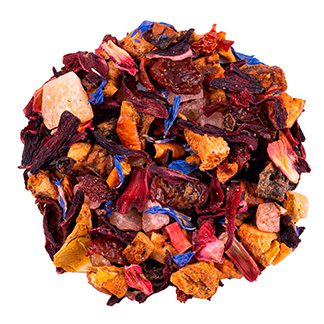 86731
Mild Fruit Blends >
After Work
Passion fruit - Chokeberry taste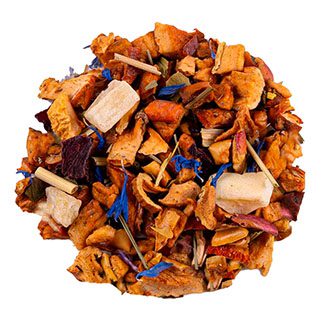 86056
Fruit Blends >
Berry Selection
Wildberry taste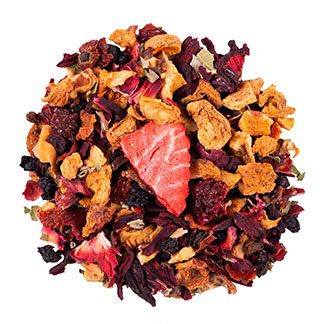 86344
Mild Fruit Blends >
Clouds of Almond
Candied almond taste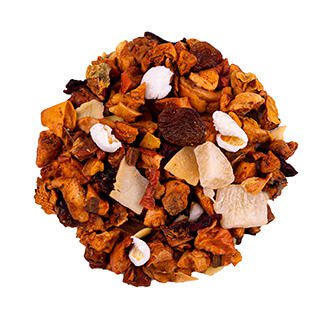 86218
Fruit Blends >
Red fruit jelly
Red fruit jelly taste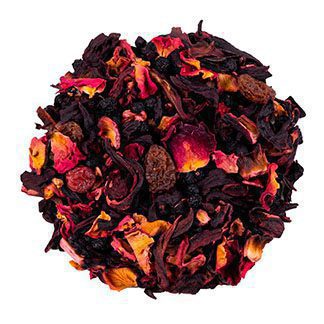 82455
Fruit Blends >
Sweet Berry
Wildberry taste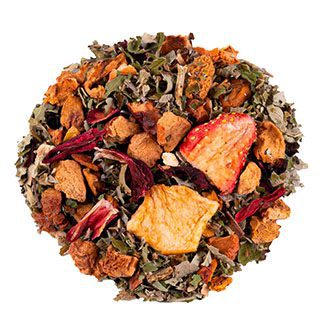 82435
Mild Fruit Blends >
Peach Mint
Lime - Peach taste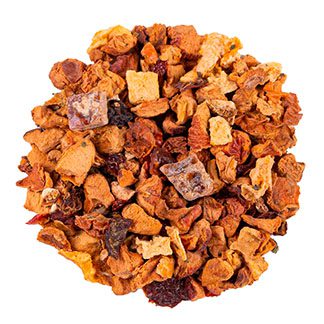 86008
Fruit Blends >
Hawaii Summer
Peach - Vanilla taste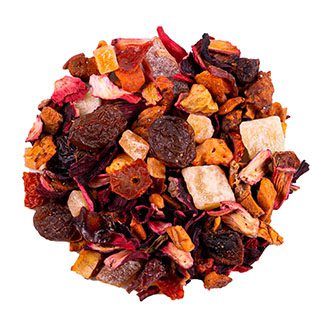 86909
Mild Fruit Blends >
Pure Senses
Mango - Grapefruit taste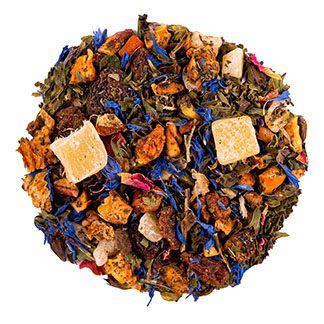 86223
Fruit Blends >
Cherry Banana
Cherry - Banana taste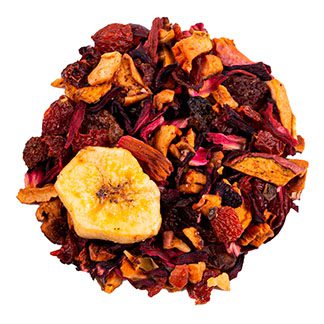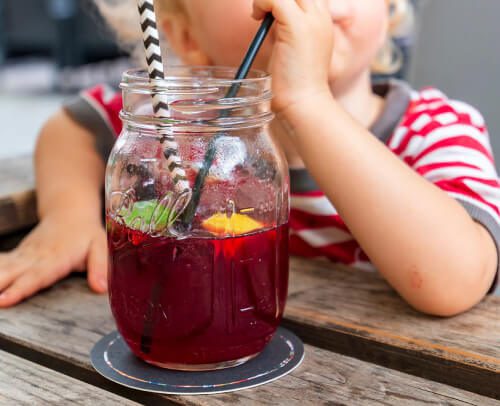 Fruit infusions for children
Caffeine-free, all of our fruity infusions will delight both adults and children. They are an excellent alternative to sugary drinks with appealing whole pieces of fruit and natural flavours.
A harmonious blend of aromas and colours, a special gift for the little gourmets at home, with original flavours that inspire their dreams: papaya blended with banana and pineapple, rosehip peels with apple, hibiscus with lemongrass and blueberries.
An excitement for the senses that will delight the entire family.
Alveus tea wholesale — your best partner for success
The star of infusions was not how you see it now
Did you know that strawberries were originally white? One of the most valuable ingredients in any blend, but in terms of its fragrance, flavour and colour, it was actually completely different to how we know it today.
The original strawberries came from Latin America, from where they were exported to Europe. Due to unintentional cross-pollination with flowers from North America, the white strawberry gradually turned red, obtaining its current colour, which is how it is known all over the world.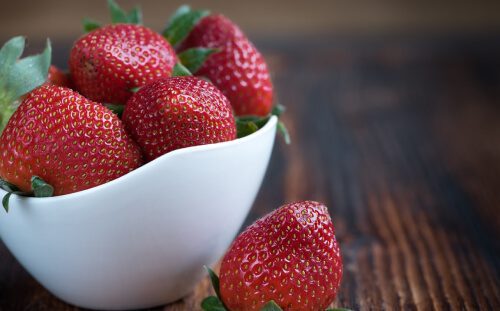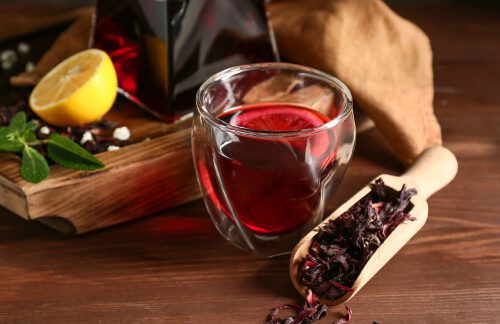 Do you know which mallow plants are most commonly used in red infusions?
By the time of the Egyptian pharaohs, infusions made with dried hibiscus flowers were being drunk. However, it wasn't until the 16th century, with the expansion of trade along the Silk Road, that this flower was blended with different varieties of tea.
Our organic hibiscus flowers offer a refreshing drink that is ideal for quenching thirst, ruby in colour, with an acidic flavour and an aroma reminiscent of red berries.
Would you like to receive our catalogue?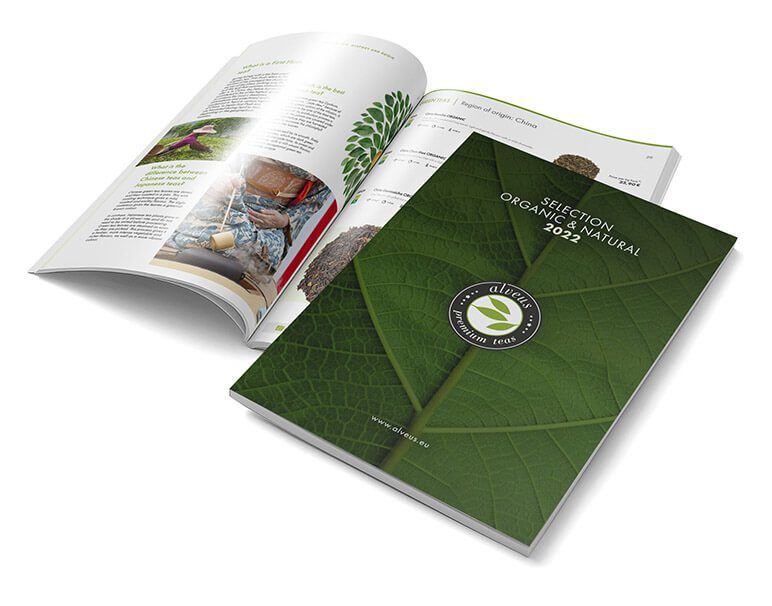 Please fill in the mandatory fields (*)