Alveus tea corporate social responsibility actions
Alveus as a tea supplier is acting with responsibility

At Alveus, we strive every day to ensure that the way we manage our tea partnerships and production fulfils the principles of responsibility and sustainable development.
That is why we are part of the Ethical Tea Partnership, which works with tea companies all over the world, to address the underlying sustainability issues of the industry.
The Ethical Tea Partnership (ETP) is an organisation that works to achieve its vision of a prosperous, socially fair and environmentally sustainable tea industry.
A large proportion of the world's tea is grown in places that face important sustainability challenges. The priority is to address the biggest issues and some of the most complex challenges faced by tea farmers and workers.
German association of tea and infusions in Hamburg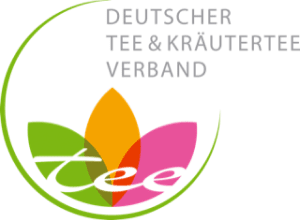 Emerged from the German Tea Association and the German Herbal Infusions Association, the German Tea & Herbal Tea Association represents the interests of both with a long-standing tradition of creating transparency in all aspects of tea and infusions.

"What unites us is the fascination for an incomparable culture. What drives us is the potential of this unique product."

Thanks to studies carried out by the Deutscher Teeverband, we are informed about the figures for the tea market every year.

In the German-speaking area (Germany, Austria and Switzerland), the demand for herbal and fruit teas and infusions increased again in 2020 compared to 2019.
Total consumption amounted to 41,081 tons of herbal and fruit infusions (67.8%), and 19,523 tons of black and green tea (32.2%) in 2020; whereas in 2019, approximately 40,000 tons of herbal and fruit infusions were consumed, and around 19,200 tons of black and green tea.

Sales of organic herbal and fruit infusions increased to 7% of total tea sales and account for almost 11% of herbal and fruit infusions sold.

Interesting fact On average, each German consumer enjoyed 48.7 cups of tea or infusion in 2020.
If you would also like to be involved in the world of tea,
you are in the right place.