Solutions for your tea business
Every tea shop is a unique and exclusive space in which to create emotion: that is why at Alveus, we understand that we can help you in any phase of your project. Choose the best products or let us advise you on our exclusive teas and infusions.
Would you like to know which are our bestselling teas? Do you need to complete your range of ORGANIC and natural products with the greatest guarantee and premium quality?
Create your own brand or sell Alveus products, with us you will always have the best tea tea tasters and experts for your business.
With a tea online store, you can achieve high profitability with high-quality Alveus teas, which are easy to handle and give you freedom to live out your entrepreneurial creativity.
Either based on your own idea or with the help of our experts, the selection of a simple range can be a guarantee of success, with a highly sustainable and organic or natural product: because we know what your online customers are looking for.
Teas, various infusions, fruit blends and rooibos, unique rarities… arrange your selection with a simple call to our experts, talk in your own language and choose the path to your success with Alveus Branded Edition.
Our organic teas come from organic plantations that do not use chemical or artificial fertilizers or pesticides. GFRS, an independent German certifying body, ensures that all ingredients in our teas and infusions comply strictly with the regulations.
Every year, we undergo audits to guarantee compliance with organic farming requirements, from the production stages to final packaging.
The largest assortment of teas in the world!
Request your 10 free tea samples.
*Only for tea business professionals.
You do not have to worry about the storage of your tea orders. In order to guarantee the freshness and quality of our products, they are packed in recycled materials in a protected environment.
Recycled and sealed materials, so the teas and infusions remain fresh despite of transport and storage times.
Do you need a logistics solution that meets your needs? Our sales professionals will find the perfect system for you: fast, on-time deliveries, partial deliveries, seasonal products and the most interesting new products on the market – all just a click away!
Access always freshly produced tea stocks, so you only have to worry about your customers.
Worried about ORGANIC certifications? Would you like professional advice for selling organic and natural products?
At Alveus, we know the needs of our customers and we provide a complete range of EU Organic Certified products ready for sale.
Would you like to receive our catalogue?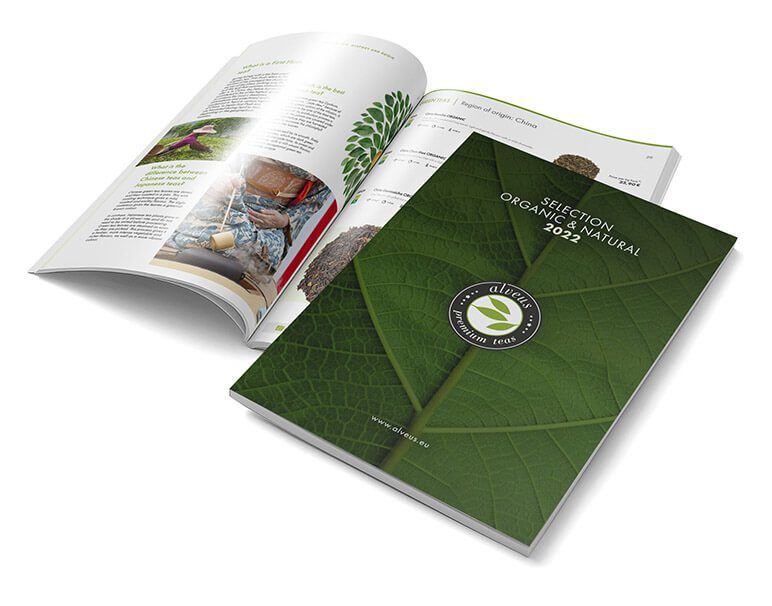 Please fill in the mandatory fields (*)