Why sell tea online? Nowadays, everything can be bought on the internet: electronics, books, household products, courses, toys… 
But some products like tea remained difficult to find for a long time. Why? Tea store owners thought it was impossible to do distance selling with "sensorial" products. Most of them considered you had to be in the shop to see, smell, and taste in order to buy.
As time went by, the first online tea stores started to emerge. Nowadays, there are thousands all over the web. But you know what? Online tea sales keep growing! 
In this post, we'll dive into the reasons why running an e-commerce parallel to your brick-and-mortar store and sell tea online can be a great idea.
An online store informs and sells
As shoppers, many of us look online for information before making a buying decision.
The corporate website and blog section are equally important
Today's online stores are a perfect fusion of corporate websites, blogs, and sales tools. Your visitors are able to learn more about your history, see your opening hours, and contact you. From the blog area, you can create articles of interest to attract organic traffic for free and gain brand awareness.
Additional product information
But the most important thing is the additional information that you can add to each product page. This is an added value for your customers that convinces people to buy! 
True, people might not order your product directly in your e-commerce, but they might have found it in a physical shop and are checking up your website for more information. Your website is also a sales support for physical sales! 
If your customers want more information about a certain tea, they just have to go to the product page. From there, you can tell them what it is for, its benefits, how to brew it, when to drink it, as well as the production process, origin, and other key facts…
Product reviews are mandatory
Nowadays e-commerce solutions include product rating systems. This is something very useful, both for customers and tea store owners. 
Product ratings convey trust, as they show that real people have bought those items and liked the experience. In addition, customers can get a better idea onhow it tastes before buying it. 
Reviews will also help you to better understand your customers' wishes. When somebody comes into your store, they don't tell you what they really think. 
In writing, without having to show their face, there is more sincerity and less filtering. Just brace yourself for some harsh comments from time to time…
In the end, customer reviews are necessary for you to optimize your assortment, and improve your communication about your brand and products.
An online tea shop breaks physical barriers!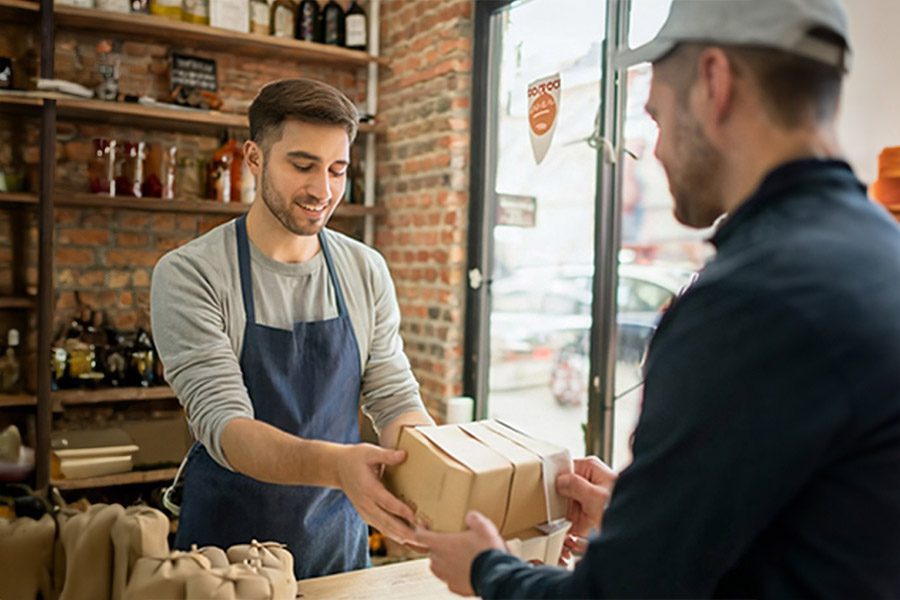 It's interesting to see how small e-commerce reach customers far from their geographical location. In the long run, most end up delivering their products in different countries.
The bottom line is: from your physical store you can only reach local shoppers. Thanks to your online presence, you expand that circle to reach other cities, regions, countries and why not continents?
Why does this happen? Well, tea is not easy to find in every corner of the world. So your online tea store will become a perfect solution for tea lovers located in remote places.
We know many tea stores that are established in scarcely populated towns. Warehouse expenses are lower than in a big city, but their revenues are higher thanks to their online sales. 
One last thing. Online, there is no scale limitation. So what happens to some online shops? They end up outselling established stores in city centers. And others have better digital sales figures than physical ones.
Sell tea online, and reach new market niches!
Launching an online tea store and selling tea online with a good 
SEO strategy
 can help you reach new markets. 
From your physical shop, most customers are end-consumers buying for their personal consumption. 
But if you are already an active business, you know that there are many more buying reasons: 
Tea as a gift

Tea for events

Tea for offices

Tea for coffee shops

Tea for restaurants

Tea for gyms

Tea for yoga centers, etc.
If you sell tea online, in your online tea shop, you can create dedicated landing pages for each one of them, positioning yourself as the most relevant supplier for each category.
For instance, you can create a landing page aimed at someone who searches on Google for "original gifts", "wedding gifts", or "what to offer on Mother's day?"… 
These people will access your online tea store via your dedicated landing page! Believe me, they would not have initially thought of coming to you to buy that gift. Nonetheless, you might still make the sale in the end!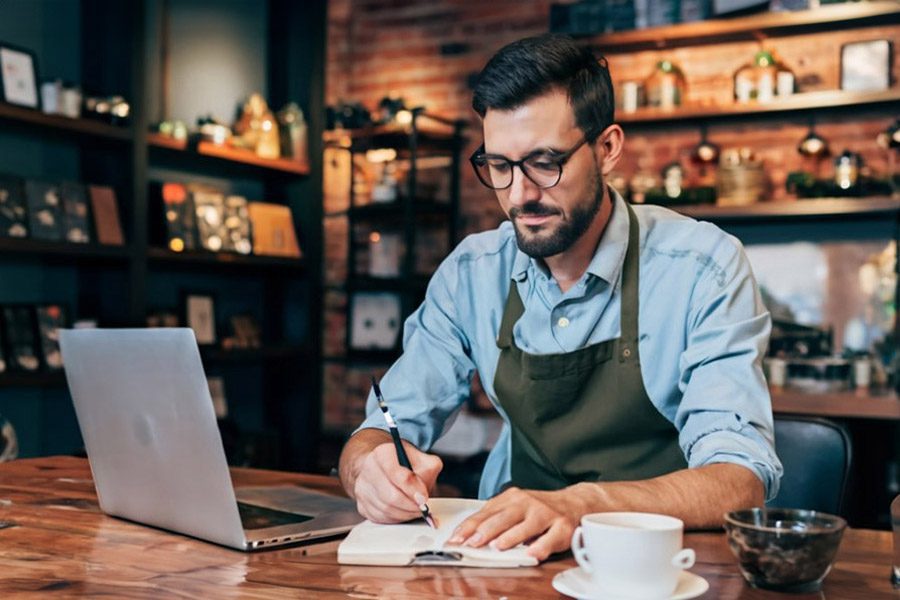 Information is power and can help you grow your business. Earlier, we said that product reviews could help you to know your customers and their preferences better. But this is not the only source of information for an online store.
Thanks to the search engine of your online tea store, you will be able to see the searches of the visitors in your store. You will see what things they are interested in, how they search for it, and when they buy. 
In addition, thanks to analytics tools such as 
Google Analytics
 or 
Google Search Console
 you will know which products cause the most interest in your assortment, and how they find your tea business on the Internet.
Make life easier for your customers
"Time is money" – Benjamin Franklin
The bottom line: selling tea online makes things easier for customers.
Your physical tea store has limited opening hours… Many people do not shop in certain stores because it is impossible for them to get there when you're open. 
On the other hand, serving customers takes time in a shop. Not everybody has the patience to wait 10 minutes to be served!
For these situations, an online tea store is the solution. 
Customers can place their orders and decide to be delivered at home or to pick up in a store. In the end, they will spend less time in the shop.
Space is not a problem: offer more products
Any business increasing the size of its range will have a better chance of satisfying more customers, thereby increasing turnover. 
A tea store is limited in space, both for serving area and storage. Even if you wanted to have 300 references, you could only have room for 100.
Thanks to your virtual store, you can have a larger assortment, including products you don't have in stock at the moment of the order!
Although it is a practice that we do not always recommend, it is a good option in specific cases. For instance with expensive specialty teas.
In any case, be transparent with your customer and indicate the approximate delivery date to avoid complaints and unnecessary exchanges.
Create specific offers and order conditions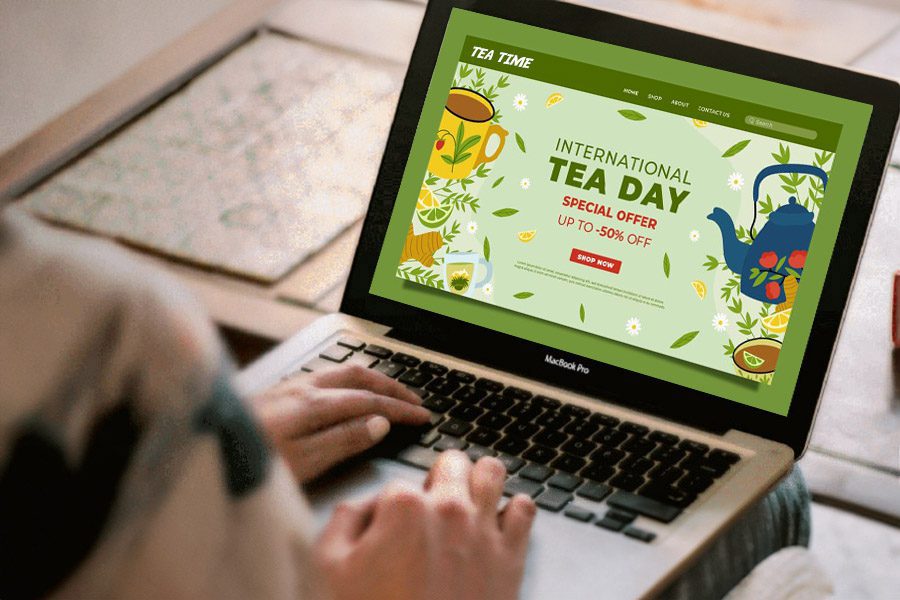 Creating special offers is much easier in an online tea store than in a physical store. 
Indeed, it is really simple to highlight any offer or product by putting a slider on your home page. This is the same as telling someone who enters your store: "Buy this Milky Oolong! It's on promotion". 
Obviously, the rules of cordiality prevent you from being so direct in a physical channel, but not in an online store. In the digital world, visitors entering your store will see that you sell Milky Oolong and might add it to their cart. 
You can also create eye-catching offers with countdown timers. You can price a tea at 7€ and after a certain time automatically set it back to 10€. Customers driven by a sense of urgency will buy the product. 
You can also create automatic offers when adding certain products to the cart, create 3×2 promo, set specific discounts for groups of customers, give away discount codes… 
To sum up, you should play around with special offers and conditions until you find what works best for you and your target customers.
Most e-commerce platforms have integrated loyalty systems, and you should too! 
This kind of program is used to encourage customers to buy products from the tea store on a regular basis and to reward their loyalty. This is usually done by accumulating points or rewards that they can redeem for free products, discounts, or other benefits.
The main objective is to retain existing customers and attract new ones. This way, you increase the profitability and success of your business. In addition, a loyalty system can help build a stronger and longer-lasting relationship, which leads to increased customer satisfaction and long-term loyalty.
Example of a loyalty program for your online tea store
You could offer your customers the possibility to accumulate points for every purchase they make. 
For example, for every 10€ they spend, they can accumulate 1 point. When customers accumulate enough points, they can exchange them for free products or discounts on their next purchase. 
In addition, loyal customers who accumulate a specific number of points could receive additional benefits, such as exclusive access to tea workshops, new products or special promotions. 
Not only can they earn points for purchases, but they can also recommend the store to family or friends. They will earn points and you earn a new customer!
Increase your average sales ticket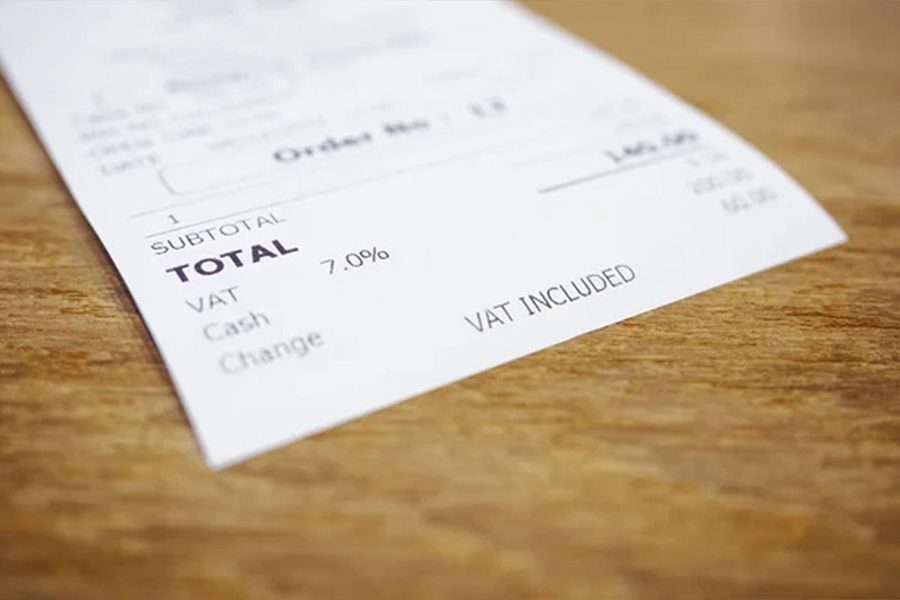 In a physical store, customers go for a certain tea or accessory, pay, and leave. 
But in the online tea store, the average purchase ticket is higher. And here are the reasons why.
The customer buys more products to get free shipping,

Popups with eye-catching product promotions encourage to try new products,

Implementation of cross-selling and up-selling strategies.
Keep your business evolving
Also, thanks to artificial intelligence, online sales systems are able to identify customers' tastes and show them products that match their tastes.
This way, your shop takes into account the personal preferences to tailor and display products that people would consider buying.
"Internet is the future" is outdated: e-commerce is our present and future. 
Think of it as a way to invest in your business. If you have a brick-and-mortar tea store and are still not selling online, we encourage you to start it as soon as possible. 
Reasons: you will increase your customer base, your turnover, and the overall quality of service provided to your clients.